~ Proper Swinger Etiquette~
One of the nicest things about our lifestyle is that most of us relate to each other with understanding, thoughtfulness, and common courtesy; just as
we ourselves wish to be treated. If you employ the following suggestions and adapt them to your own situation you should be a welcome participant.
Do not allow yourself to become sexually involved with anybody that you are not interested in. There is no reason to involve yourself in a scene that you are not comfortable with. You are in the lifestyle to enjoy yourself, so only do what you want, when you want and with whom you want.


HOW AND WHY TO SAY NO One of the basic etiquette's in swinging is the right of anyone to say "No". Experience has taught most people that everybody is not right for everybody else. Improper handling of a situation, however, can lead to a lot of hurt or very bad feelings. The swing world accepts the premise that everyone has the right to say "No" to anyone at anytime and it should be done with a simple "No, thank you". Never give an explanation, because that is what usually causes the problems and the pain.

Although some of us drink socially. At times, a few drinks are nice to help you "relax". Over-indulging may hamper your physical abilities, as well as offend or turn other people off to you. If you have to over indulge in order to participate in swinging, you are involved in the wrong lifestyle.Visibly intoxicated guests may be stopped at the door and refused entry. Management and Bar Staff reserve the right to cut off patrons due to excessive consumption of alcohol .
ABSOLUTELY NO DRUGS PERMITTED!!!!.
BE COURTEOUS
: Be aware that this is a lifestyle full of insecurities, uncertainties and fears. Courteously is how we all want to be treated - with kindness, thoughtfulness, understanding and sensitivity. In essence, courtesy is our treating people the way we ourselves want to be treated. Remember the Golden and Silver rules.

BE FRIENDLY: Whether or not you are personally interested in swinging with someone, be polite. You never know, you may share many other interests or you may meet that person again, and they may introduce you to someone with whom you ARE compatible and do wish to share time.


CLEANLINESS: Nothing turns a person off faster than an unclean body or unfresh breath. Even if you shower and perfume yourself before you leave home, it is always a good idea.to freshen up again when you arrive at your destination. It is amazing what time to drive somewhere, stop for a bite, or whatever, can do or rather UNDO.


PRACTICE SAFER SEX: It is up to us to protect ourselves as well as our partners. The use of condoms should not offend anybody.

ENJOY YOURSELF
: Most important, have a good time, act out your fantasies, explore your own sexuality and enjoy everything this lifestyle has to offer with enthusiasm, laughter and a positive attitude.
In the Lifestyle a few simple guidelines go a long way:
The Golden Rule: "NO, Thanks", means NO! Anyone (yourself included) may say no at any time for any reason, without further explanation. If you're in a situation that makes you uncomfortable Just Say No! Don't jeopardize your joy and satisfaction with the life-style - or that of your partner, by doing anything against your will. Don't submit to guilt or pressure. Swinging is fun. Keep it that way. Disentangle yourself as quickly as possible with a firm, but gentle response. Be honest, but up-front, in order to avoid misunderstandings.


Always be kind. First and foremost. it's the proper, humane way to behave. Secondly, you may reconsider and want to party later. Keep your options open.


Everyone has been rejected at some time. If you're rejected do NOT take personal offense. Keep the encounter upbeat and light. Who knows? The person who passes up the goodies today, may want to swing with you tomorrow, or may be the key to you meeting another terrific partner! Know your own likes, dislikes, boundaries and strengths, thoroughly.
ATTENTION:
No Cameras/Camera phones or recording devices of any kind are permitted . Anyone
Found taking pictures of those in attendance will have your cameras/camera phone confiscated by Security, and will be returned to you at the end of the night
Remember this is a Lifestyle in which Discretion is of the Utmost Importance, those
who fail to adhere to these rules will be asked to Leave.
What Happens @ Seductive Encounters....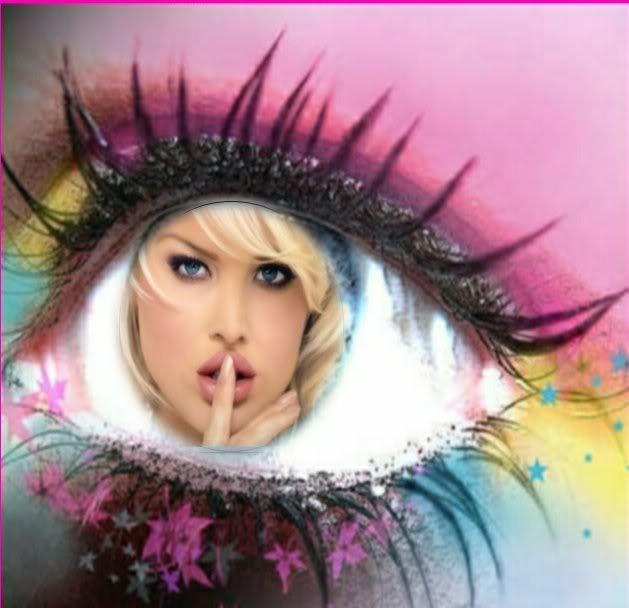 Stays @ Seductive Encounters
Single Males, When Allowed, You are Expected To Act Accordingly....Meaning
Unless a Single Female, Or Female Part Of A Couple Shows any Interest,
Initiates Contact, Flirts, Etc! Etc! You Do Not Touch Her In Any Way,
Shape, Or Form, Simply Put... Behave or Your Out!

(Rules are strictly Enforced)